Ziegfeld Seating Chart for Star Wars: Episode III - Revenge of the Sith
The screen is really wide, therefore all seats have a pretty good view of the screen. Also, on the balcony, eyes are level with the screen!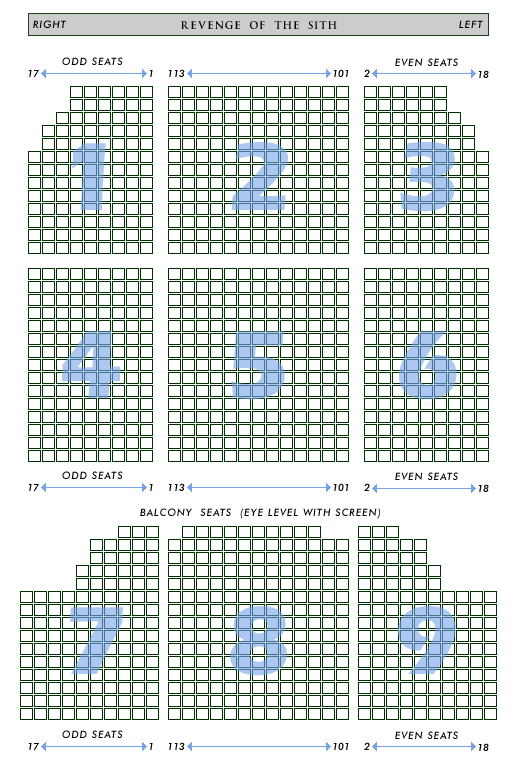 Note: The Ziegfeld Theatre no longer has assigned seating. This chart has been posted for reference only. Priority seating will be given to those with the highest shift points!