Episode 1 Charity Screening
Posted by Spell on
Number of people currently in line: 0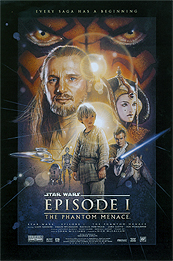 Spell here. It sure has been a while! I just wanted to give you all a heads up that some of the ol' NYLine folk will be getting together tomorrow night for the Episode I Charity Screening!
If you want to relive the magic of lining up on a (cold) New York city street corner and are interested in attending, please contact me.
It'll be a "blast" to see some of you again! Nyuck nyuck nyuck!
May The Force Be With You! Next stop...Episode II!