NYLine TV Is Up!
Posted by Jewels on
Number of people currently in line: 19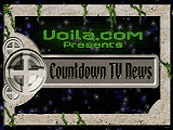 Drum roll please... NYLine TV is UP!!
Yes, now you can watch the antics and festivities and news of the line from the comfort of your own monitor! Click on the "NYLine TV" button on the right, and keep visiting, we will be adding features on a daily basis.