Exclusive Incentive Shirts - See Them Here!
Posted by Steve on
Number of people currently in line: 1138
As you know, any NYLine member raising at least $50 for the Starlight Children's Foundation will be receiving an exclusive NYLine T-shirt. Here it is!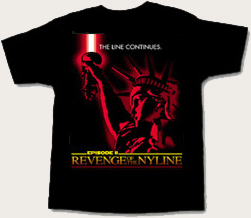 For a closer look at the image gracing the shirt's front, click here.
If you're not already an NYLine member, sign up here.
To begin signing up sponsors, download the Starlight Sponsor Pledge Form.