NYLine Auction Item: Lego Star Destroyer
Posted by Amit on
Number of people currently in line: 0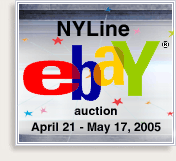 Look at the size of that thing!!
The Imperial Star Destroyer - striking fear in to the hearts of rebel scum since 1977. And now you can have the chance to know what it was like to be an innocent independent contractor, building this massive starship from the ground up. Our good friends and sponsor, LEGO, have graciously donated this sealed, brand new set from their Ultimate Collectors Series - Item #10030 for our eBay auction benefiting the Starlight Starbright Children's Foundation.
When the bidding starts on April 21st, you can add the Imperial Navy's best-known and most powerful ship to your LEGO Star Wars collection! Measuring an impressive 37" by 23", this model dwarfs any LEGO Star Wars ship ever produced. This beautifully designed and one-of-a-kind collector's item comes with a special display stand and collectors card. It also includes an exclusive Rebel Blockade Runner Mini-Model, so you can recreate the opening scenes of Star Wars IV: A New Hope!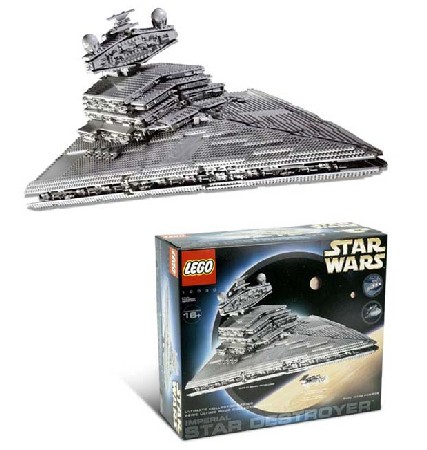 To catch up on all of the auction items announced to date, check our constantly updated auction page.
And to check out a gallery of all of the auction items posted so far, click here!
Keep coming back for even more great updates, and remember to bid early and often when we start up later this month!