NYLine Auction Item: Set of 4 Star Wars Hamilton Collector Plates
Posted by Amit on
Number of people currently in line: 0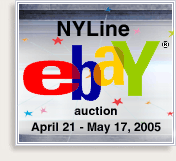 For the Jedi it is time to eat as well! But I bet that even they never had it this good. Donated by our own Suzanne Sousa to the eBay auction for the Starlight Starbright Children's Foundation, these beautiful collector plates will make a fine addition to your china cabinet, and can class up even the most wretched hive of scum and villainy.
This gorgeous set of four limited edition collectible plates from the Star Wars Heroes and Villains series was presented exclusively by The Hamilton Collection from 1997-2001. You will be bidding on Luke Skywalker, Han Solo, Princess Leia and Darth Vader. The plates are approximately 8 inches in diameter, made of fine porcelain and are rimmed with 24K gold. All four plates have various scenes from the Original Trilogy movies and are painted by sci-fi artist Pete Birdsong. Each plate comes with a Certificate of Authenticity. These plates have been retired for some time and are only available on the secondary market. They make a great addition to any Star Wars fan's collection.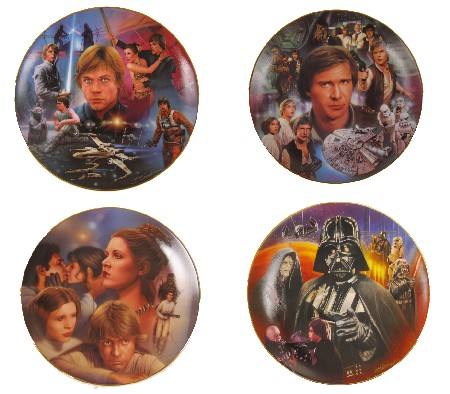 Click here to bid on this item now!
Check out all of the other auction items announced so far here! And stay tuned for even more great updates to come!!