NYLine Auction Item: Set of 9 ROTJ Sigma Ceramic Figurines
Posted by Amit on
Number of people currently in line: 0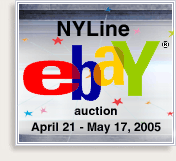 The next item up for bids in our eBay auction benefiting the Starlight Starbright Children's Foundation comes from NYLine's resident R2 unit, Michele Hadlow, complete with an interesting story about how she gained custody of these treasures (a tale for another day).
You are bidding on a unique collection of 9 Sigma Return of the Jedi hand-painted Bisque Porcelain Figurines. Most of these figurines are incredibly rare and difficult to find. Finding them together is nearly impossible! The figurines vary in height between 5" and 6", and each comes with its original box.
The only figurines NOT in mint condition are Luke Skywalker (some black paint chipped off right sleeve), Darth Vader (several paint chips off the front), and the Galactic Emperor (some black paint chipped off the throne). None of these figures themselves are chipped, only some of the paint, and the rest of the figurines are in perfect condition. All of the boxes have some worn corners, but other than that are in lovely condition. This is a one-of-a-kind auction opportunity!
This collection includes:
Luke Skywalker
Darth Vader
Han Solo
Galactic Emperor
Princess Leia Organa
Bib Fortuna (with "Boba Fett" mistakenly printed on bottom)
Wicket W. Warrick
Lando Calrissian
C3PO and R2D2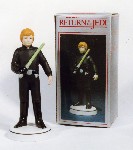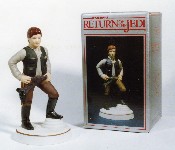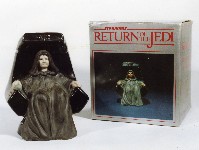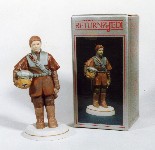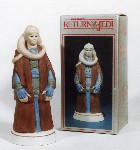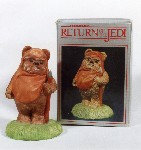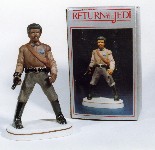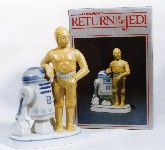 Stay up to date with all of the latest auction announcements at www.nyline.org/auction, and take a closer look at the items in our gallery! The next item is coming your way shortly so check back soon!