NYLine Auction Item: Star Wars Autograph Lot - Original Trilogy Stars, including Billy Dee Williams
Posted by Amit on
Number of people currently in line: 0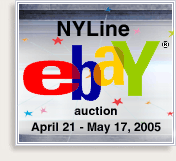 Hello, what have we here?
This is the final collection of autographed photos brought to us by NYLine member Bart Barenbrug, who collected these at conventions across Europe in order to donate them for our eBay auction benefiting the Starlight Starbright Children's Foundation. This amazing lot contains some of the biggest names in Star Wars celebrity, whose impact was felt throughout the saga.
A fantastic collection of autographs from the Original Trilogy movies is offered in this auction item. There are 5 autographed photos in this set and 2 call sheets from the Return of the Jedi. The autograph of Phil Brown is accompanied by a Certificate of Authenticity. Each of the other autographs come with a photo of the personality at the time of signing.
Billy Dee Williams and John Hollis: Lando Calrissian and Lobot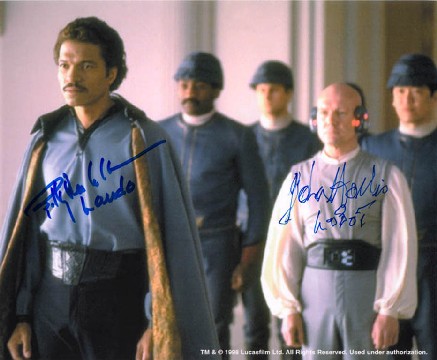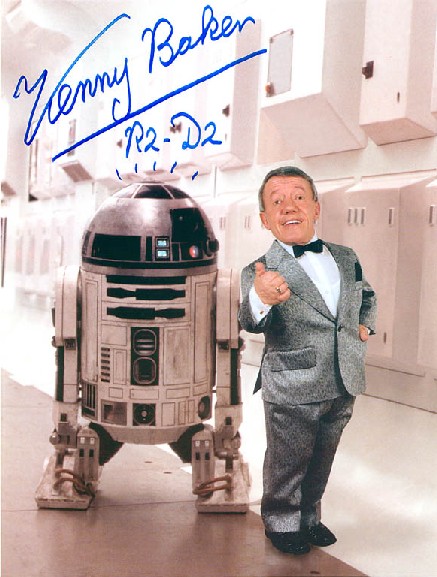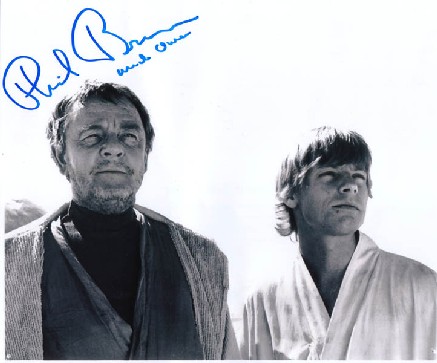 Garrick Hagon: Biggs Darklighter
Jeremy Bulloch: Boba Fett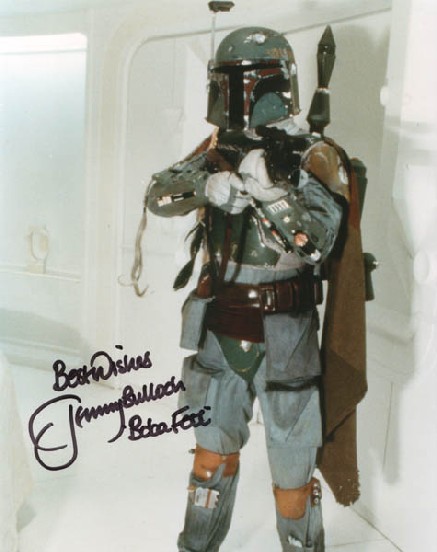 Revenge of the Jedi callsheet #42 signed by Yoda puppeteer Mike Quinn
Revenge of the Jedi callsheet #50 signed by Nien Numb actor Mike Quinn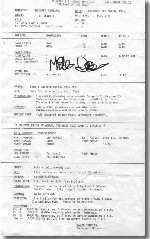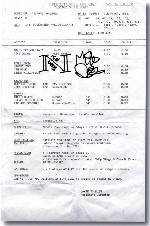 For up close looks at all of the autographs Bart is donating to the NYLine, as well as pictures of the celebrities signing the photos and the COA's, check out Bart's autograph page!
Our continuously updated catalogue of auction items can be found at www.nyline.org/auction, and a picture gallery at www.nyline.org/gallery/auction. Check back soon for more auction updates!