NYLine Press Report coming soon to a computer screen near U!
Posted by Suzanne on
Number of people currently in line: 0
Slowly but surely, the NYLine along with Starlight and Geek Squad are compiling all the incredible press coverage from our 2005 Stand-A-Thon. The volume of newspaper and web articles plus tv clips is staggering so it's going to take awhile to gather everything together! The crew at NYLine TV will also be releasing video footage from opening night and our beloved Line Mom will be posting a very special video treat soon! Be sure to visit the NYLine TV section regularly for all the cool video segments!
In the meantime, below are a couple of web links for news features and photo's on NYLine 2005 beginning with an incredible photo from The New York Times from opening night: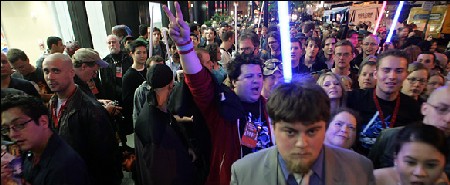 Haaretz Daily Newspaper - Israel
Reuters Opening Night Photo's